ABA Appliance
Owner Michael C Riley
Welcomes you to Service
the way it is Meant to be!
NEW D-I-Y SERVICE
& Repair Consulting
Now offering a New Do-it-yourself Repair Service!
Save Hundreds on your Appliance repairs!
click here for details
---











Other Links


Save on your Next
Repair with an
ABA Coupon worth
$20.00 off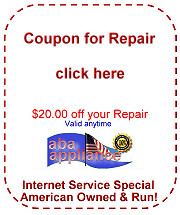 Spend your money
on Fun...
Not Repairs!

------------
Factory Trained Technicians!
Factory Authorized Parts!
Repairs Guaranteed!!
------------

ALL BRANDS SERVICED!!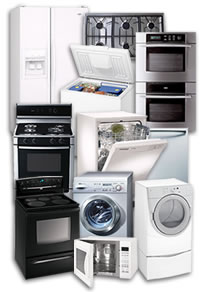 ALL APPLIANCES SERVICED!!

Servicing Scottsdale, Tempe, Mesa & Apache Junction

& our New Nationwide SubZero Repair Restoration Service!

We will travel to most locations nationwide, to do
SubZero restorations on your SubZero refrigerators and freezers!

check out our SubZero restoration services here
www.RestoreYourSubZero.com

ABA Appliance New Ph# is: 619-564-4435!
New Web site address: www.abaappliance.NET(not .com anymore)

American Owned & Operated!


>>click here to schedule Service<<
ABA Appliance - Service & Repair
A Household name in Professional, Honest and Affordable Service!



We also offer New Do-it-Yourself Virtual Appliance Repair Assistance
Real-World Fixes from Real-World Technicians!

...Via Face Time at an affordable price!
(cheaper than having a technician come to your home!)

Live Face time technical assistance for product owners and
technicians seeking trusted expertise on all your appliance repairs,
is your best alternative today, to avoid being worried about having a
technician show up at your door, and letting them into your home!

We will walk you through all appliance repairs, and guarantee
that we can help you fix your appliance
or you don't pay us anything for our time!
Contact us Now, to connect with a Professional Technician.


ABA Appliance
Awarded "Best of 2012"
out of all appliance repair companies!
click here for reviews from Kudzu.com

Awarded to ABA Appliance for 2012



5 Star Customer Rating
with Home Advisor!
(previously Service Magic)
-click here to View Service Magic Ratings- Awarded "Best of 2013"
ABA Appliance Awarded... What is this award?

Home Advisor Ratings - Excellent!!
Review by Charlen W.
Project: Repair or Service an Appliance
Comments: The service man was supposed to arrive between 1P and 3P. He arrived exactly at 1PM. He was clean, polite, finished his job within 45 Mins, cost was half of what I had previously paid a couple of years ago for the same type of work. I have already recommended ABA to my daughter and will only use them for future work. Thank you Home Adviser!


KUDZU.com Ratings - Excellent!!
"I usually use Appliance Rescue but you have a better rating on Kudzu.
So I'm hoping that you are as good and fair as they said."
"Great experience, very knowledgeable and great price."
"Mike Riley is a consummate professional. Kudos!!!"

---


Scottsdale, Tempe, Mesa & Apache Junction Call : 619-564-4435
Toll Free: 1-800-611-4350
>>click here to schedule Service<<
Over 40+ years experience!!
------------------ ------------------
Highest Quality Service
Lower Cost to you!

The Highest,
Most Professional,
Factory Trained Technicians


Why would you pay more, when you can pay less
with ABA Appliance Factory Trained Technician!
Scottsdale, Tempe, Mesa & Apache Junction Call: 619-564-4435
Toll Free: 1-800-611-4350
Request Service Today!

Request
Service
All Rights Reserved © 2005-2023
ABA APPLIANCE - Scottsdale, Tempe, Mesa & Apache Junction